Our Services as Wedding DJ's in the Texas Panhandle and on the High Plains
No hassling or haggling - and no add-on costs!
Our wedding DJ package in The Texas Panhandle and on The High Plains, offers a $750 flat-rate wedding package that includes all of your music (for the ceremony and reception). As well, we have all the lighting effects (strip lights and up-lighting) and both hand-held and lapel microphones. We never charge extra for add-ons.
If we have it, you get it
for the package price.
Make your wedding fun!
Call 1 (806) 570-6990 or text us if you are looking for a wedding music planner.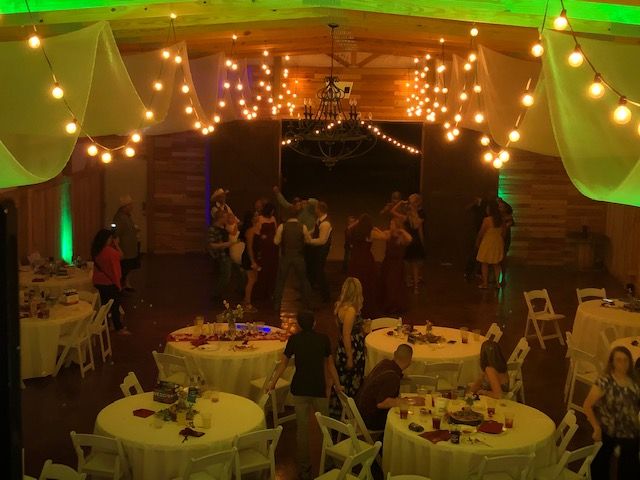 We are always ready to help you plan the perfect wedding. Send an email to vince@806djs.com, and we will send you a free wedding DJ planner to help you get started.